2017 New eBay Active Content Policy: How it has impacted ebay sellers?
It was an audacious move by eBay when it was announced that from June 2017 eBay will block active contents like JavaScript, Plug-ins, Flash, iFrame & Form Actions from your item listings or ebay shop if any.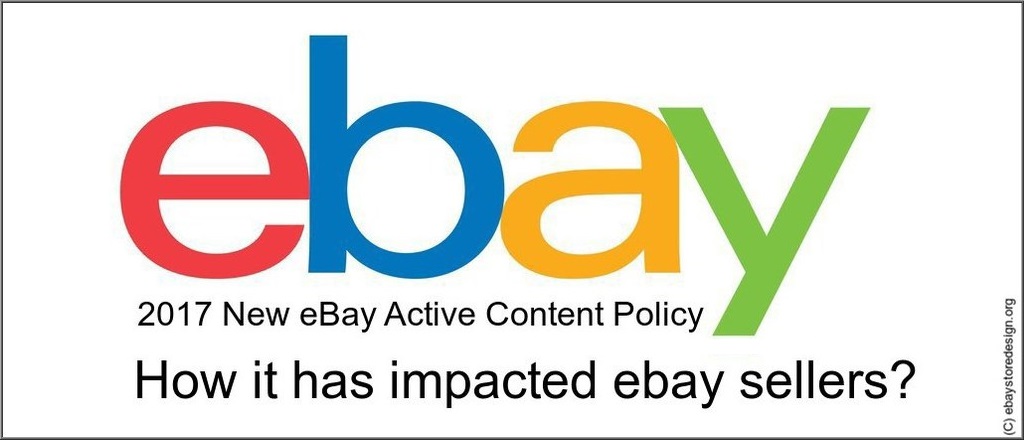 eBay will only block active contents not remove them from your listings. Removing active contents from your ebay store design & listing is a mammoth task & hence the burden of deleting the same is/was on eBay sellers.
What happens to the listings after active content is blocked?
Listings will not display correctly. Important details, embedded plug-ins in your listing may disappear leaving negative space in the listing.
In short an item listing in a beautiful eBay store design will be distorted. Information will be missing & hence you will lose a buyer. Read the below list.
Texts will not read properly
Images will not display properly
Other elements in listing will disfigure
Your listing will be active, but it may not serve the purpose
Buyers will not understand what your listing sells
Bad impact on your store traffic, sales & revenue
Zero performance on mobile devices
Your eBay store templates will load slowly
How to identify Active Content in Your Listing?
It's really very easy. There are many tools out there to check the same.
But wait! Do you have that much time to re-check thousands of listings 24×7 leaving your eBay selling work? Give it a thought.
Benefits of Removing Active Contents from Listings
Active content replaced with HTML & CSS alternatives
Your listings will load fast compared to your competitors
Excellent performance on mobile devices
Readable texts will help you be on top in eBay product search
Clear product images will retain more views of buyers
Buyers will find your eBay store more secure to shop
FREE Compatibility Check for Active content as per 2017 New eBay Policy
To minimize your energy, time & money we will help you check your entire store & listings FREE for Active content as per 2017 New eBay Policy. Contact us & register your eBay store for FREE Compatibility Check.
We also design & deliver fresh new active content free ebay store templates.