Written by
May - 5 - 2015
On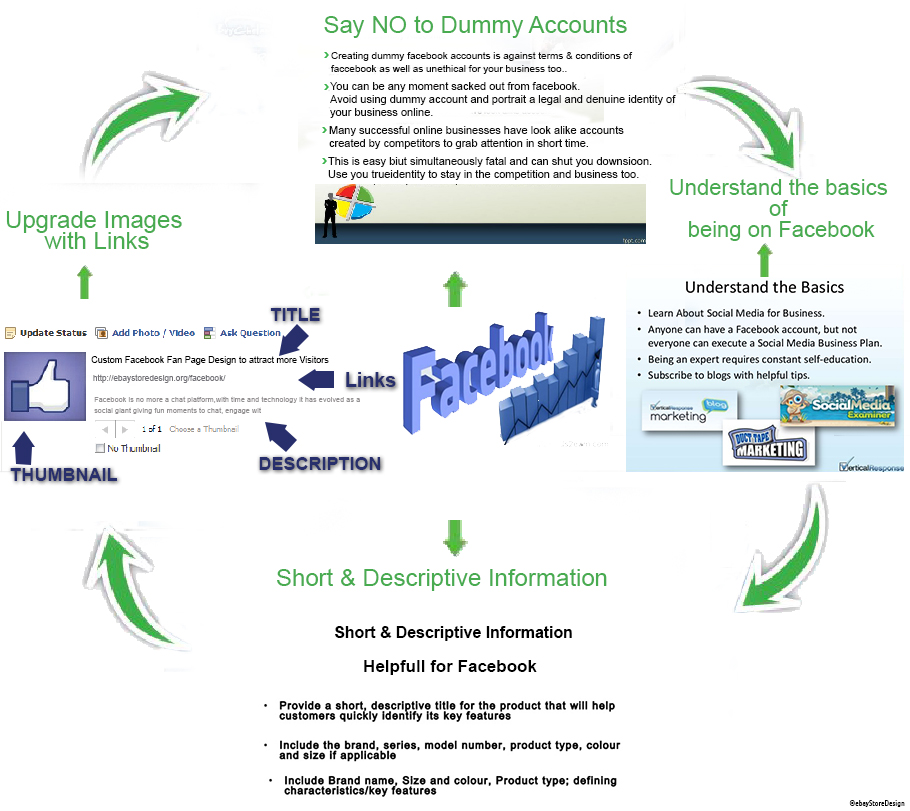 Facebook is no more a chat platform, with time and technology it has evolved as a social giant giving fun moments to chat, engage with friends, promote business, launch new products & market your brand to the millions of users in a single mouse click.
Don't waste your time & money after useless facebook business page design that everyone shouts of and has nothing to offer.
Check out the tips that can be helpful in designing a Custom Facebook Fan Page Design.
Say NO to Dummy Accounts
Creating dummy facebook accounts is against terms & conditions of facebook as well as unethical for your business too. You can be any moment sacked out from facebook. Avoid using dummy account and portrait a legal and genuine identity of your business online.
Many successful online businesses have look alike accounts created by competitors to grab attention in short time. This is easy but simultaneously fatal and can shut you down soon. Use you true identity, to stay in the competition and business too.
Understand the basics of being on Facebook
Profile pictures, cover photos, post, likes etc. are very things that you come across when you are on facebook. Out of it profile & cover photos are very essential. Let see them.
Select an easily recognizable profile pic for your FB business page. It can be a logo, if you are operating as a company or firm and if you are operating solely it can be a personal image.
It is very important to be found and liked through images when anyone does graphic search.
Next is the cover photo that gets maximum space on your facebook business page design and has maximum potentiality to promote, get identified easily & engage viewers more than any other thing.
The cover image shall be in the most appealing manner so that it lures the visitors' retina and more over make them stay on your page for a long time.
Upgrade Images with Links
You get plenty of opportunities to redirect your viewers from you facebook page towards your webstore. You can even link a single page like about us or contact us to the images on your facebook pages. These links direct interested visitors towards knowing more about your company.
Also do keep these links in short forms when you plan to add them to images.
Short & Descriptive Information
After all the visual gigs it's time to have a good hand on describing yourself. Write short information in the "about" section that lies exactly under the cover image. This information is valuable for those visitors who scan your page and wants to know more.
Keep it short; avoid too many details so that visitors tend to click the link that will direct him/her to your main store.
Following these simple tips you can attract & engage more visitors on your facebook business page. Keep reading the blog for more on this series.