Thoughtful eBay HTML Template Design for "London Marble"
Recently our client London Marble asked an eBay html template design that would be unique in its own way. And our team did a great job. We were happy to design & deliver this eye soothing design. Take a look below.
Read how our team got the job done by creating a stunning eBay store design with matching eBay listing templates.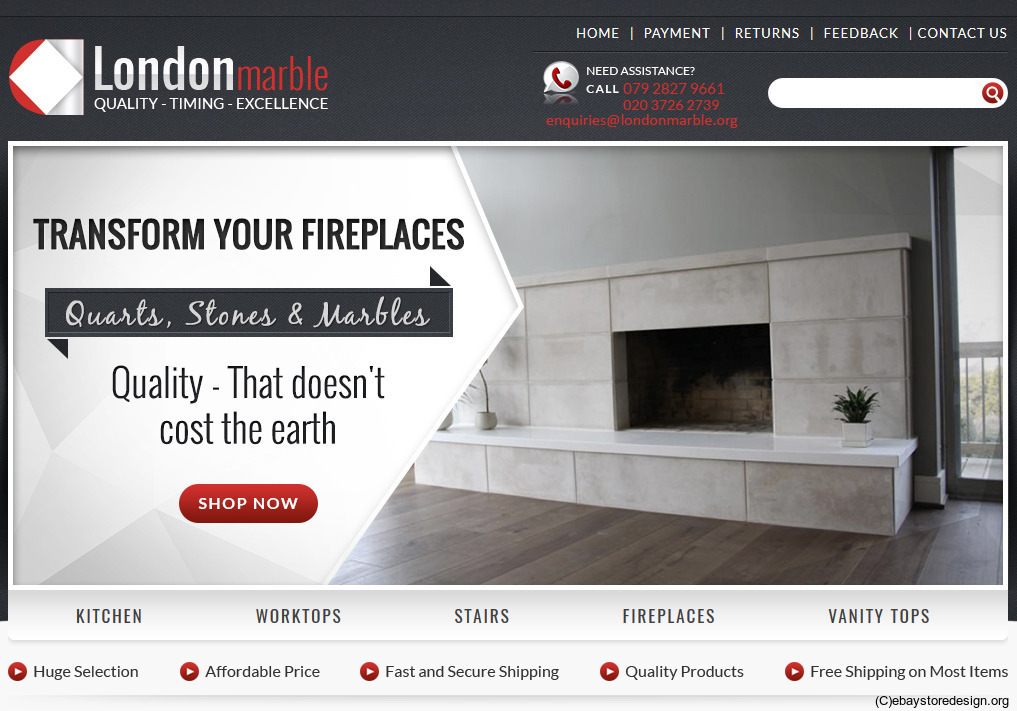 Our client deals in marble products for kitchens, worktops, stairs, fireplaces & vanity tops. These are high quality luxury products. Our design included minimalistic eBay shop icon, HD graphic banners, value added & informational header & footer design.
The logo is simple but engaging. The banner design shares the main motive of the product & seller including appealing texts like "Quality – That doesn't cost the earth". It pushes the visitors to browse more & that's what this design does.
List of design features we successfully integrated in our client's eBay shop
Minimalistic eBay shop logo
Featured categories showcasing new collections
Ending soon product gallery to encourage fast ordering
Call to action buttons to facilitate buyers to buy
That's is not the end the list is long. We can do the same for you. Browse our portfolio page & take a look at our recent eBay shop & eBay listing templates. Request a free quote from us.